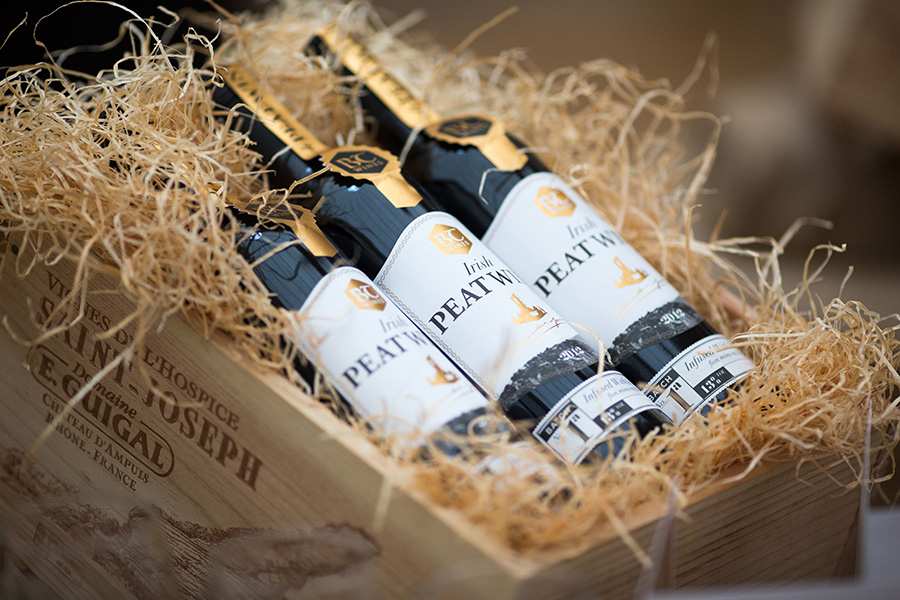 IRISH PEAT WINE
This Wine is comprised of Pinot Noir grapes from the beautiful Rheinhessen and Pfalz regions, Peat sourced locally in West Limerick and a mix of hard work, dedication and patience to marry the foundations of Ireland with grapes grown and cultivated by the River Rhine. The Vines are carefully selected to ensure the marriage between both the grapes and the Peat is one that is harmonious.
A TRULY UNIQUE EXPERIENCE
The Peat adds depth and character to the Wine, resulting in a warm ruby red colour which is not usually associated with a Pinot Noir. On the nose the Wine has all the characteristics of a Pinot Noir with just a hint of mocha and the ever present smokiness of the Peat. The warmth of the Peat enhances the subtle flavour of the Pinot Noir and the result is a smooth, lingering, velvet finish making Irish Peat Wine a truly unique experience. This complex wine must be tasted to be fully appreciated.